Screenshots :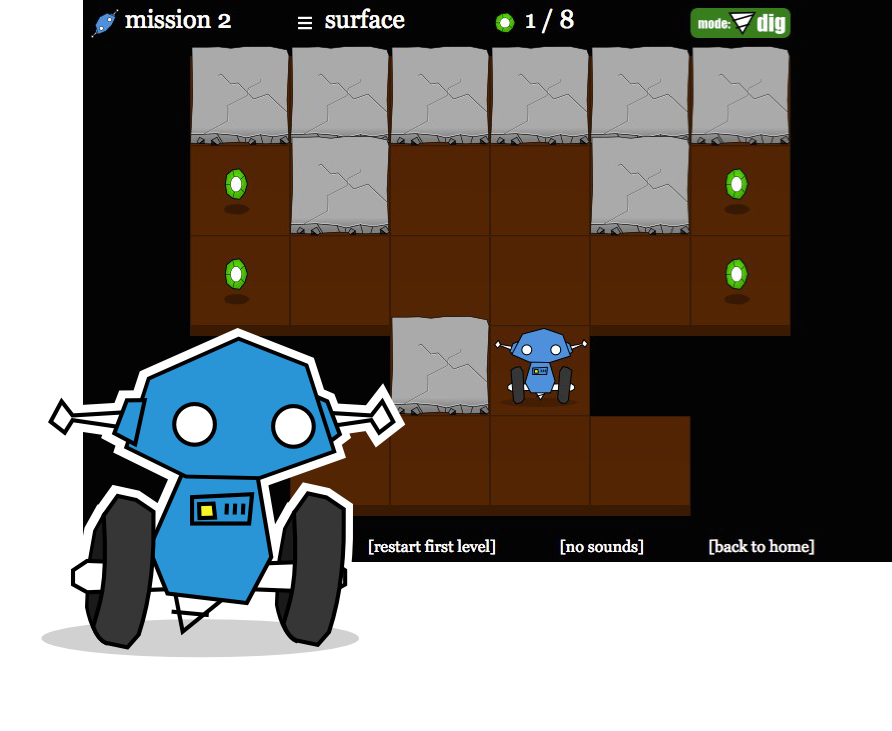 Super Robot Miner
Mission :
Your mission is to collect all the gems. You can dig down and around but beware of the explosives mines !
You can dig (in dig mode

) or prospect (in prospect mode

)
Controls :
Press [SPACE] or click the icon (upper right) to switch between DIG or PROSPECT mode.
Click on an empty cell to move.

When you are in prospect mode, you can see where the explosives mines are like in "MineSweeper" : each cell tell you how many bombs are around them.
LONG CLICK on a rock where you think there is a mine to "flag" it.

In dig mode, you can dig some rocks around to find hidden gems.
Beware of explosives mines !
LONG CLICK on a rock near you to dig it.
LONG CLICK on the ground under the bot to dig it.